LED Yard Light provides added function to any exterior yard or barn area. This yard light will suit perfectly any driveways, yards and parking lots applications. With its integrated dusk-to-dawn photocell and its lower power consumption, this luminaire provides superior energy efficiency than any traditional technology. For added convenience, this weather resistant fixture turns on at dusk and off at dawn, which adds to overall energy savings. The sturdy construction along with high quality shatter resistant polycarbonate lens provides enhanced durability to ensure the long life of the fixture.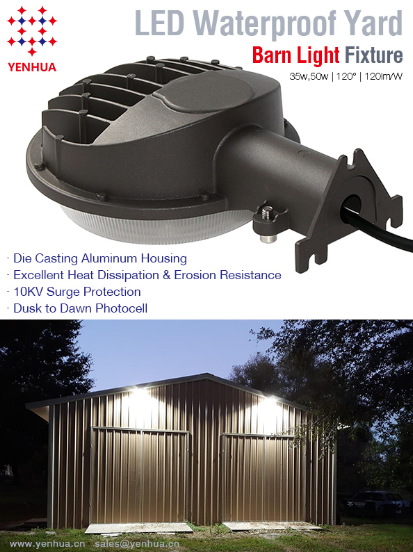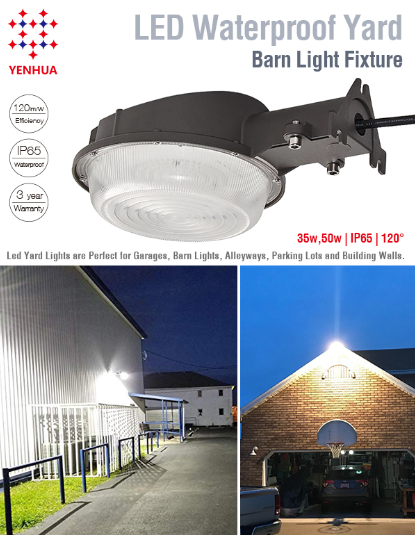 LED Yard Light is designed for applications that require a pole mounted fixture with a long life and a low maintenance requirement. LED Yard Light provides more than 50,000 hours lifespan. The Built in free included Dawn to Dusk photocell smart technology automatically turns ON or OFF between the day and night or the shine and dark conditions, great and convenient for your saving on electricity bills and daily life! It very easy to install and optimum for Outdoor Applications like Commercial entrances, Overhead door lighting, Area Lighting, Garages, Backyard, Facilities access, College campuses, Schools, Building walls and Barns.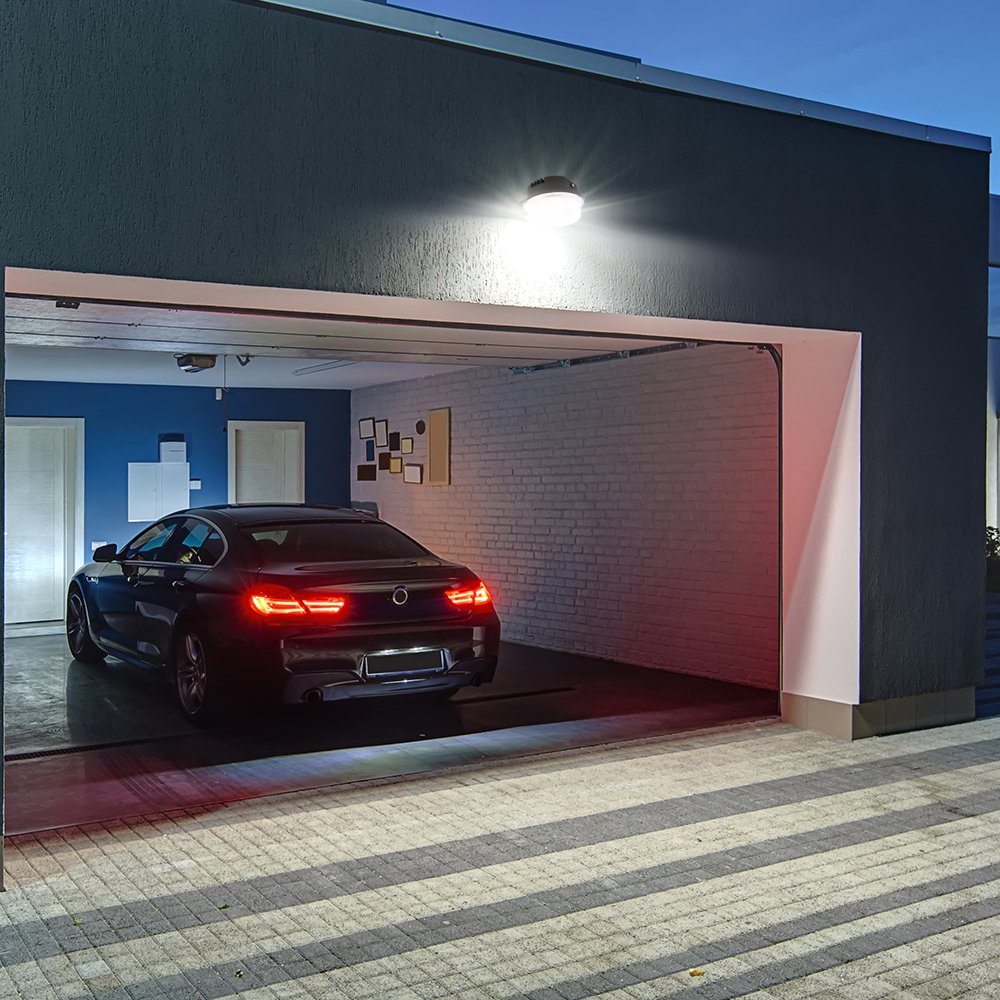 To take full advantage of the photocell sensor, which enables the dusk to
dawn feature, install the fixtures in an outdoor residential or commercial
space. Along with the included photocell sensor, each LED Dusk to Dawn
fixture comes with a polycarbonate lens that provides symmetrical distribution,
ensuring that your lighting source is as effective as it is energy efficient.
If you want to find the LED Yard Light to suit your lighting needs,please
contact at +89-755-28510727!
Category: Blog , LED Light News | Tags: led lighting manufacturer, led light fixtures, led solution