Yenhua is a Chinese brand located in a vibrant young city in Shenzhen, Guangdong Province. We were established in 2015 and have a workshop of 6,000 square meters. In our cleaning shop, we have automated production equipment and a full range of LED lighting testers. For 4 years, he has focused on the research and production of lighting products. All lamps are adapted to high quality light sources with good CRI and luminous flux. Our products have been exported to more than 80 countries and are widely accepted by them.
First, Yenhua will be pleased to introduce its 50W LED tunnel light. Yenhua produces a 50W LED tunnel light series. LED tunnel lights are 100W, 150W, 200W, 240W, 300W.
The following are the main features of the 50W LED Tunnel Light:
All aluminum housing, heat dissipation, greatly extending the service life of the light source.

Using paint treatment and anodizing, it is strong and corrosion resistant.

Modular design to provide bulb power to meet your needs.

Use Taiwan Meanwell power supply to ensure the bulb works better.

With card structure, LED lighting is easy to install and suitable for mass production.

Various lens designs to meet different lighting environments.

IP65 rating for a variety of applications

High efficiency and energy saving, 60% higher than metal halide lamps

Environmental protection, no UV, no mercury or other harmful substances
Yenhua 50W LED tunnel lights can be used for more than 50,000 hours. For more information, please see the detailed specifications on our website.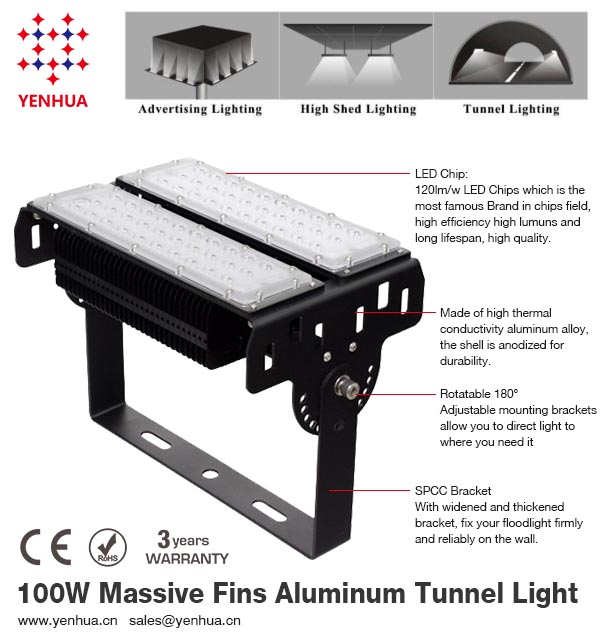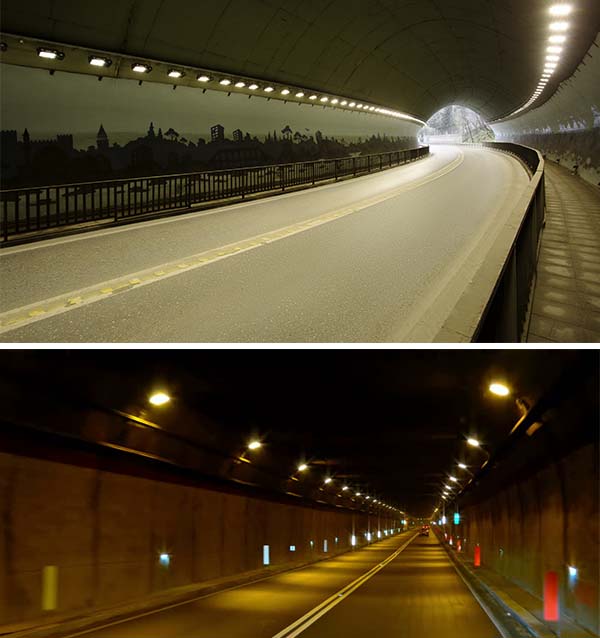 Yenhua would like to explain the installation location and instructions:
Installation location: The name of the light indicates that the light is primarily used for tunneling. Use wisely for major roads, subways, railways, tunnels, underpass lighting, workshops, warehouses, stadiums, factories, construction sites, advertising, urban landscape lighting.
Description:
1. Do not switch 50W LED tunnel lights frequently;
2. Do not stamp the surface of the 50W LED tunnel light with a sharp object;
3. Don't let the children always stare at the lights, which is not good for the eyes.
For all our products, they are CE and ROHS certified. Yenhua offers a 3-year warranty.

Category: company news , LED Tunnel Light News | Tags: LED Lighting, LED light Tunnel fixtures, LED solution