Lighter and more economical
Replacing existing traditional fluorescent lamps with Yenhua's classic LED panels saves energy quickly and easily. You can also enjoy the best of both worlds while reducing maintenance and power costs and a brighter environment.
There are very compelling reasons to switch to LED panels; depending on the installation, cleaning, replacement and disposal costs, the payback period is approximately 1-2 years or less. The overall LED panel design is cost-effective, and energy prices only rise in the long run - now a good time to invest and convert.
Size and location
The LED panel size you need depends primarily on your existing ceiling grid. After removing the old accessories, it takes only a few minutes to install the Yenhua LED panel. The integrated LED panel features an integrated LED driver with plug and socket connectors for quick installation. If you are renovating space - you can take advantage of this opportunity to switch to LEDs and optimize your lighting in terms of light output and cost. The cost can be further reduced by detecting the use of the control system. If necessary, work can be done in stages to minimize interference. Please contact a qualified electrician to install the panel lights.
Currently, Yenhua LEDs are available in panel sizes of 1x4, 2x2, and 2x4 to meet a variety of needs.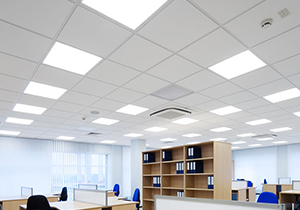 You need to make sure you have enough depth and adequate ventilation to install the new panel. If you replace traditional fluorescent lamps,
the Yenhua LED Backlight Panel provides the perfect plug-in solution.
If you have a narrow ceiling space and want to hang a panel light; then the overall side-lit LED panel is the ideal choice. The overall LED panel
design is installed in the most common exposed ceiling grid.
Effect - not all LED panels are the same
For LED panels, more light does not always mean higher power. Just like a car, you can have efficient, high-tech models that save a lot of fuel
compared to inefficient gasoline-consuming models. The same is true for LED panels - many manufacturers are still using old technology to drive
their "cheap" panels. While initially saving a few pounds per panel during the life of the panel, considering only energy costs, you can save a lot
of money by choosing a more efficient LED panel at Yenhua.
The integrated LED panel uses the latest technology to deliver ultra-high efficiency and high light output. They use less power to produce comparable light output than low-efficiency panels, saving up to 44% in financial costs per year. LED products can be designed for many years. The long-term financial and environmental benefits of installing Yenhua LED panels are important in terms of cost savings and energy efficiency. For large projects, the cost savings are high, but regardless of the size of the installation, the savings will quickly exceed the difference in panel unit cost.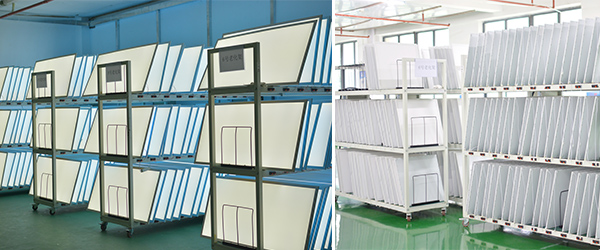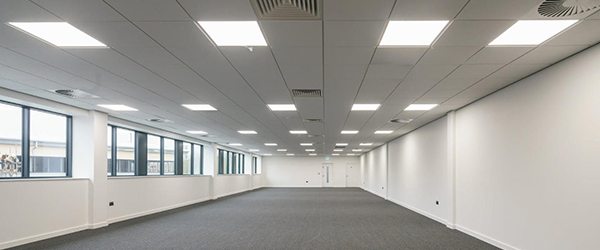 Lumen per watt - choose integral LEDs and save more
Lumens are measures of total light output. The higher the lumen, the higher the light output. Lumens divided by power (watts) can measure the efficiency of LED panels. The higher the lumen per watt, the higher the efficiency of the LED panel.
DIMMING
The overall LED panel is equipped with a non-dimmable LED driver. If you need dimming, you will need to replace the current drive with a suitable dimmable drive and controller.
Emergency version
In most installations, you must consider the emergency lighting of many LED panels. In the event of a power failure, the emergency LED panel will continue to provide some light for at least two hours in a limited area, such as an escape route. Local and national building codes should be followed. LED panels are ideal for use as emergency panels because they use less power. The integrated LED panel is ready for the emergency version.
Start saving
For more information or to request an evaluation of the LED panels to see how easy they are to install and the brightness provided. Please contact your electrical supplier or Yenhua LED.
Category: Industry news , LED Panel Light News | Tags: LED Lighting, LED light Panel fixtures, LED solution