The function is as follows:
1. Ultra-thin design. It is only 9 mm thick and light weight. It is therefore suitable for any type of ceiling system.
2. Replace the lamp fixture directly. It can replace the lamp on the ceiling.
3. Easy to install. To save labor costs, you can install without tools.
4. Long life. The brightness of the LED panel light is 10 times that of the lamp. It is not necessary to replace the failed pipe frequently.
5. Easy dimming solution. Yenhua Lighting LED panel lights are dimmable and compatible with DALI, TRAIC PWM dimming systems.
6. High light efficiency. Yenhua Lighting panels feature the best SMD LED sources and reliable high PF LED drivers.
7. High CRI: Ra> 80 is available. Usually, Ra > 75 is a general parameter of the product.
8. Different sizes of irregular LED panels can be customized. With your quest, you can make LED panels of different shapes.
Product Features:
1. Patent owned, big energy saving, Adapt PIR sensing and constant illurnincance sensor. Light on when people come and off when people gone. Automatiocally dimming according to the change of daylight.
2.Set constant illuminance threshold by IR remote. Delay off and can be saved automatically.
3.Can open and close occupying sensing and constant illuminance function,Stepless dimming.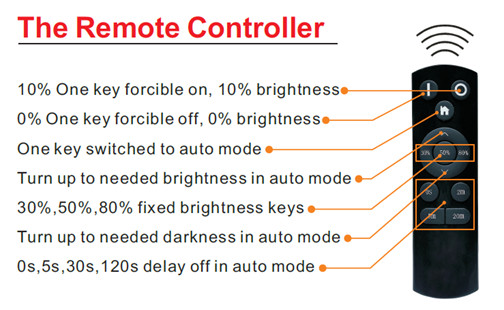 Application
LED Panel lights can be used in just about any indoor space. Use them in schools, offices, retail spaces, hospitals, and many other places.