Yenhua Lighting Edge-lit LED Light Panel is designed to deliver a stunning look to your interiors.2'x 2'edge-lit LED panel lights provide smooth and uniform light edge-to-edge for a clean, modern look.
The function is as follows:
1. Energy Saving: multicolor led panel light can reduce 60%-70% electricity consumption than traditional light
2. multicolor led panel light is Ultra-slim and low-profile
3. Environmental protection: Containing no infrared and ultraviolet light or other harmful substances. RoHS-compliant is green lighting.
4. Long lifetime: multicolor led panel light has a super long lifespan, about 50000hrs, there is no delay time, and turn on/off frequency does not affect the light source life.
5. Safety: Not easily damaged, green;recyclable waste, no pollution, unlike fluorescent lamps containing mercury components.
6. LED Flat Panel Performance Series is designed to lay in drop ceiling in offices, school and healthcare applications. The design of the multicolor led panel light produces an even, consistent shadow less light. The LEDs enable long life, high lumen maintenance, and high CRI, and are low maintenance and constructed without hazardous materials
7. Eye Protect: multicolor led panel light is no strobe flash, high color rendering, no felling tried even after long-term using eye.
8. Professional Customization: freely choose the specification of multicolor led panel light what you like.
9. Ultra-bright: multicolor led panel light use imported and optical PMMA LGP which has high transmission and high performance.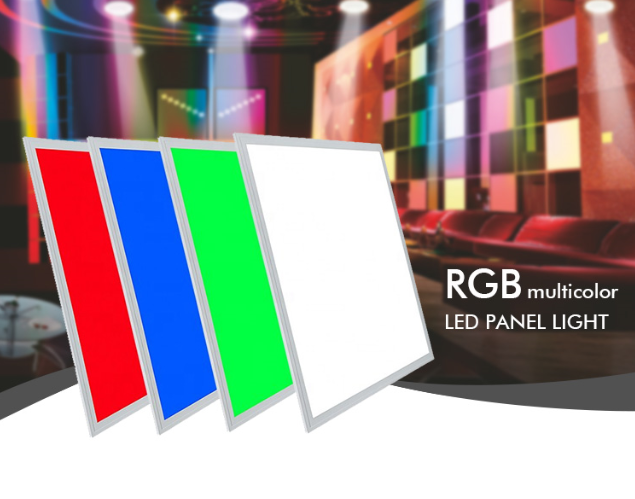 Preservation Temperature Range: -20℃~+40℃
Operational Temperature Range: -10℃~+40℃
Rating Life: 35000H
IP Protection: IP44
Certification: CE, RoHS, TUV, SAA
Dimensions(mm)
Product Features
· Adopt advanced LED side light-emitting technology, high light efficiency, high display finger
· No flash screen, soft light, can better protect the eyes
· Isolated constant current drive, safety and stability, no electric shock and other major hidden dangers
· Aircraft aluminium frame, light and thin, easy to install
Luminance Intensity Distribution

Installation way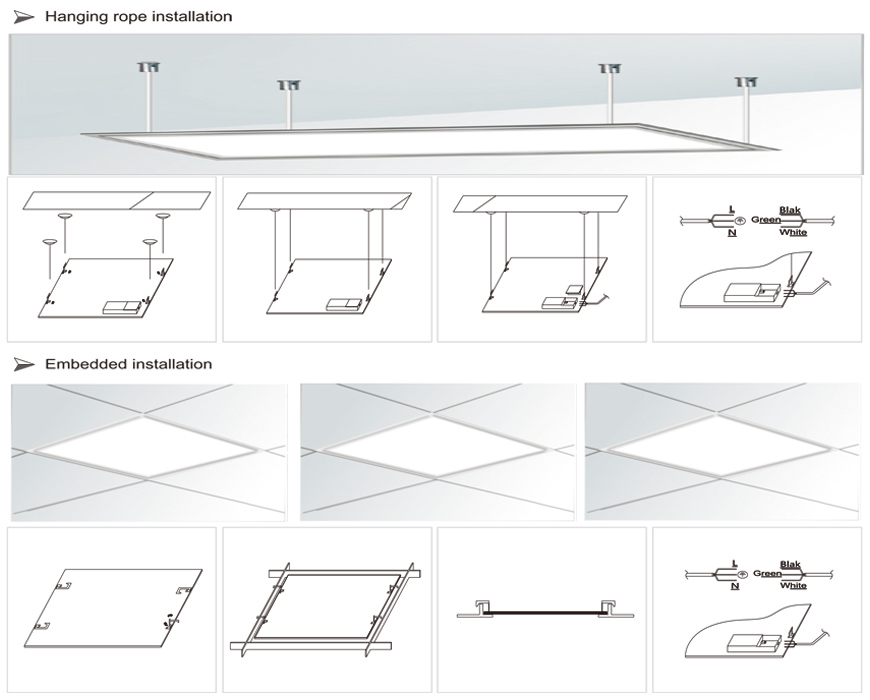 Applications
· LED Panel lights can be used in just about any indoor space. Use them in KTV, Karaoke Bar, Skating Rink, Hotel Kindergarten, Restaurant.